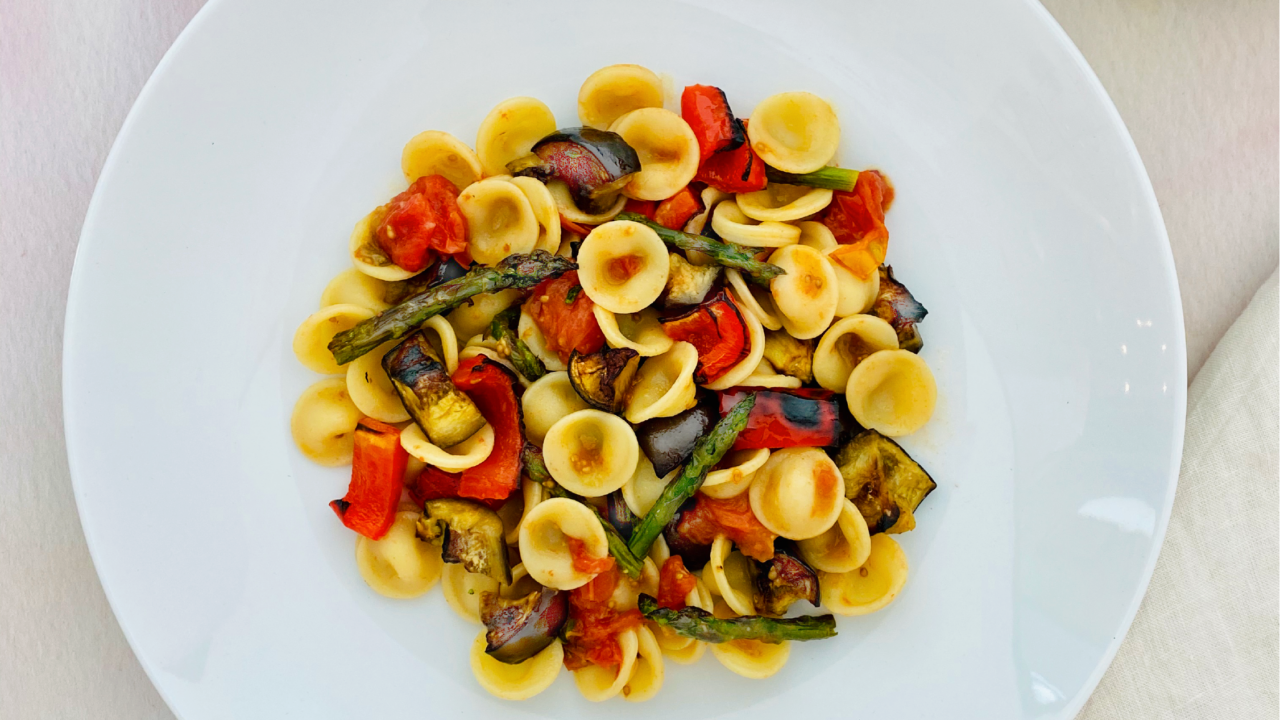 2 cup diced onion

2 cup diced eggplant

1 cup diced red pepper

4 tsp olive oil, divided

1 Tbsp. Yondu, divided

1 tsp oregano

1 tsp balsamic vinegar

¼ cup toasted pine nuts

4 slices of bread (grilled/toasted)
Method
1. In a pan over high heat add 2 tsp oil, onion, eggplant and pepper. Stir and cook until slightly charred; 5 min.

2. Remove pan from heat and stir oregano and ½ T Yondu.

3. Mix remaining Yondu with 2 tsp oil and vinegar for a quick vinaigrette.

4. Spoon cooked vegetables over bread and serve dressed with pine nuts and vinaigrette.
You may also like