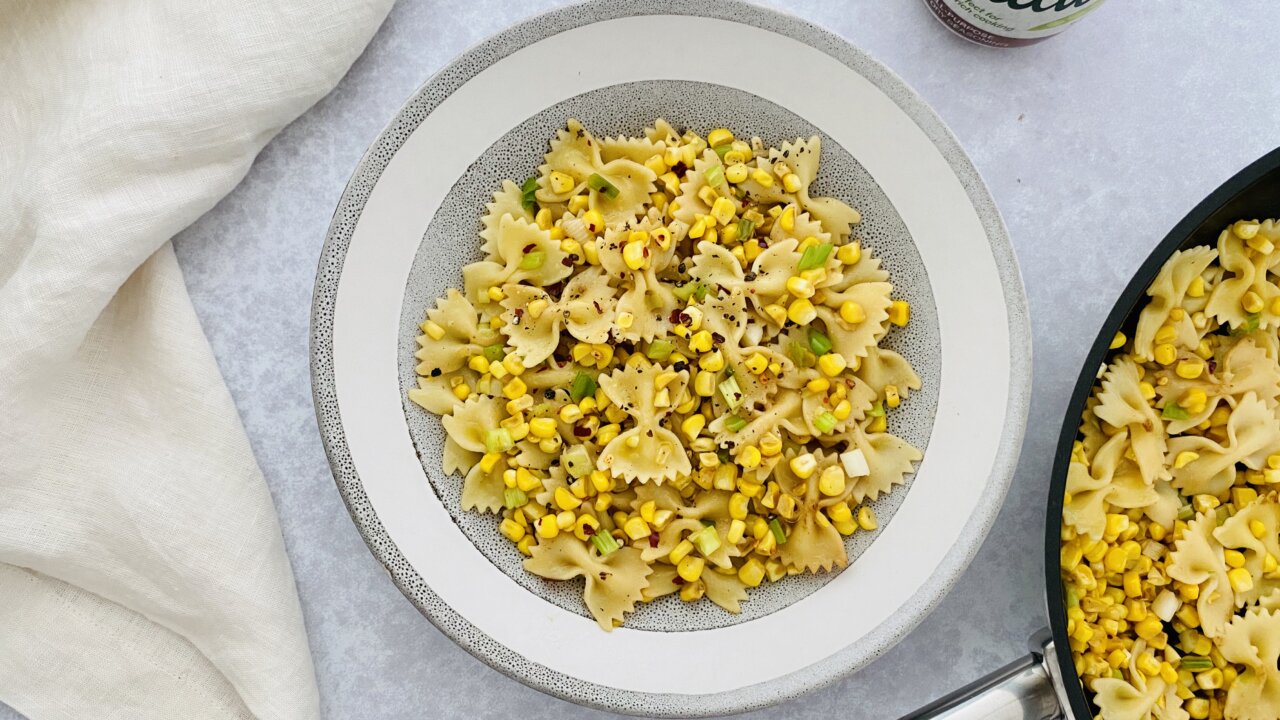 1 tablespoon olive oil

2 cups fresh corn (2 corncobs)

½ cup chopped scallions

1 tablespoons Yondu

2 cups cooked pasta, drained
Method
1. In a large pan over high heat, add olive oil and corn and saute for about 2 minutes (keep stirring to a minimum).

2. Add scallions and Yondu. Remove pan from heat and stir gently.

3. Add the cooked pasta and stir to combine.

Notes/tips: You can serve it with black pepper on top or chili flakes if you like it spicy.
You may also like