What is Yondu
A versatile savory seasoning that brings out the inherent flavor of your ingredients.
Natural umami from slowly fermenting and simmering vegetables gives delicate flavor and balance to your dishes.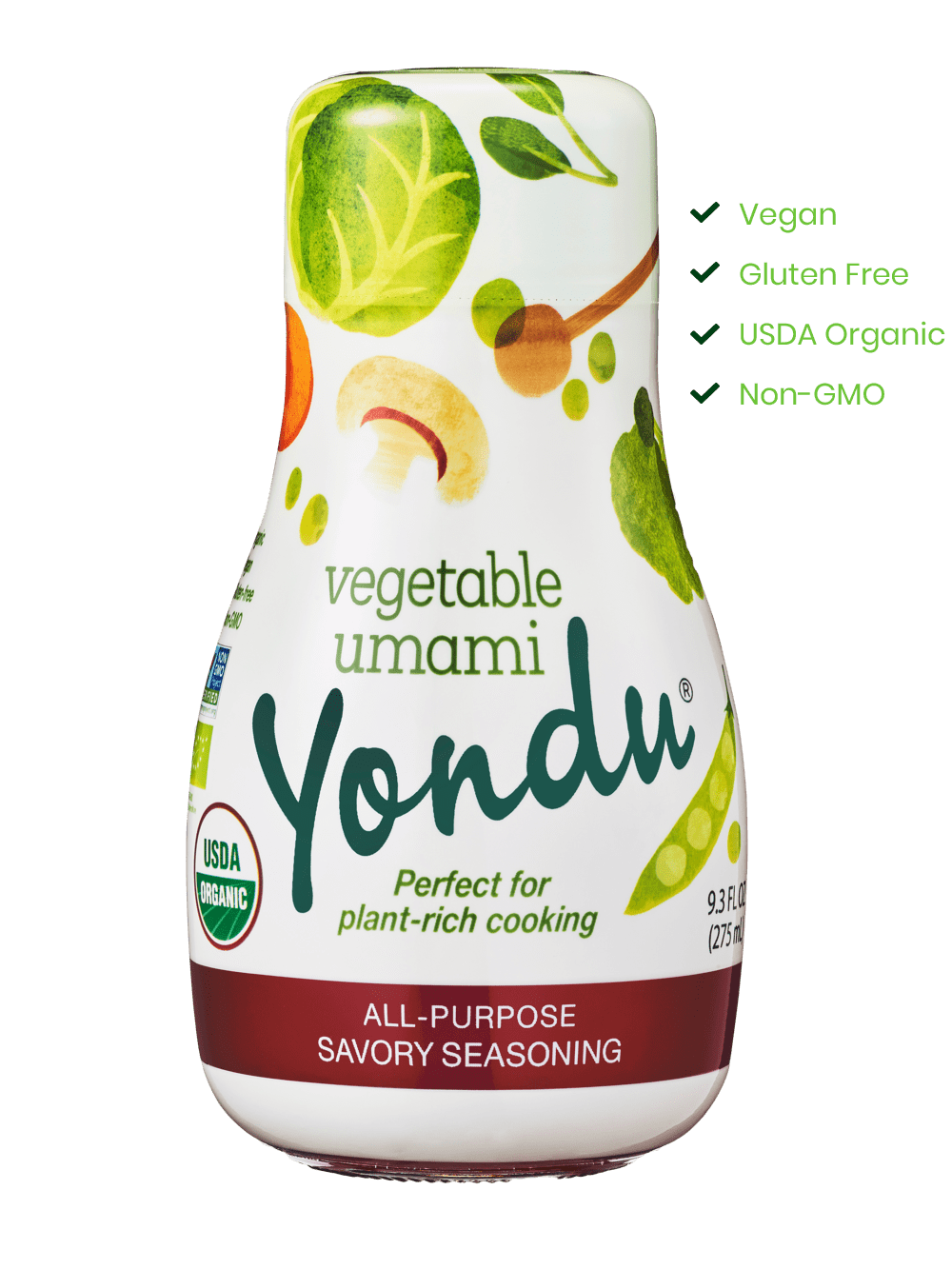 Yondu for
Delicious veggies. Healthy dishes. Simple & Easy cooking.
Delicious because:
It enhances the flavors of each individual ingredient while balancing the overall taste.
Healthy because:
It helps you enjoy more plant-based dishes and makes any dish taste amazing without adding extra salt, oil or butter.
Easy because:
It reduces your cooking time and need for extra spices, since Yondu gives depth of flavor, as if your meal has been slowly simmered for a long time.
How to use it
Once you start cooking with it, Yondu becomes your dependable pantry staple in the kitchen.
Just a few drops of Yondu will make your dishes taste amazing. Simply use it just like salt while cooking, and season to taste!
How is it made
Non-GMO and organic soybeans are slowly fermented in three stages to bring out savory flavors. This base is blended with the concentrated broth of eight different vegetables to balance and add delicate complexity. Yondu Vegetable Umami is a well-balanced versatile seasoning.

Fermented soybeans + Concentrated broth from 8 vegetables
INGREDIENTS: Organic Soybean Essence (Organic Soybean, Water, Salt), Vegetable Stock (Onion, White Radish, Leek, Cabbage, Carrot, Shiitake, Ginger, Garlic), Yeast Extract
All the good stuff!
Soybeans have some of the highest concentrations of proteins out there (even compared to meat and seafood). When we ferment soybeans, we break down proteins into complex and naturally occurring amino acids and peptides. Our taste buds perceive amino acids and peptides as delicious, rich, savory flavor.