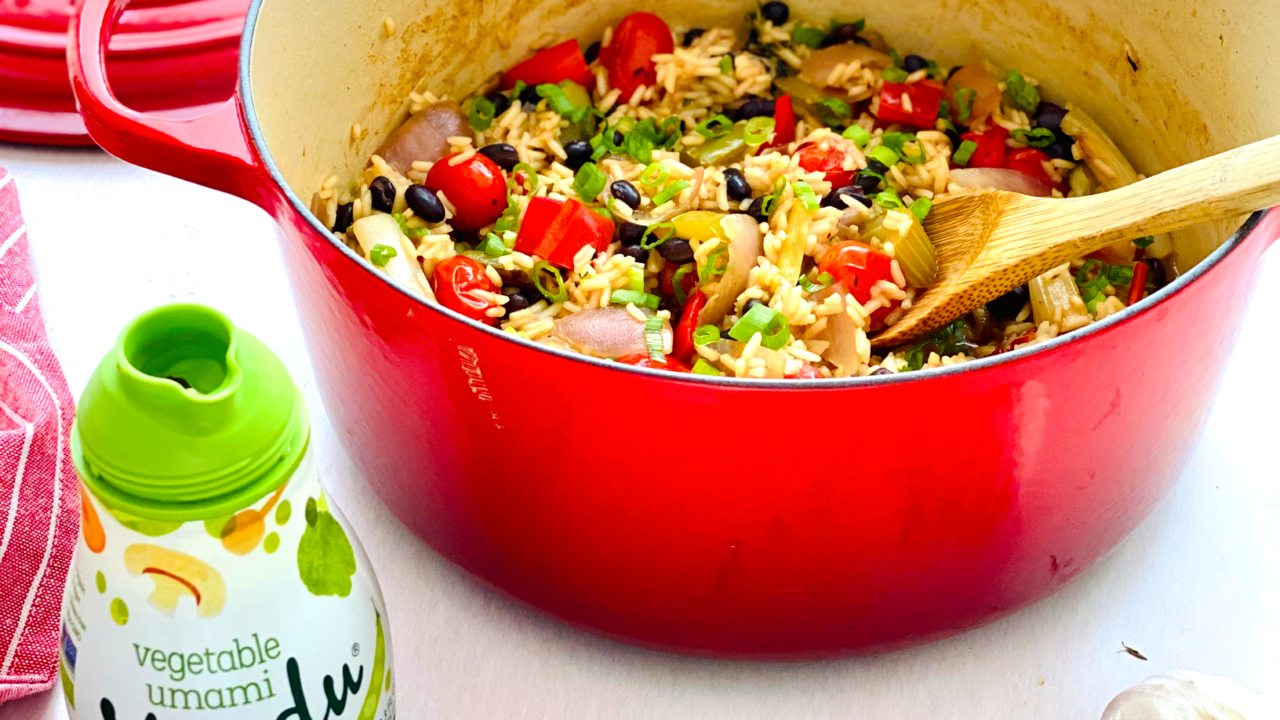 2 Tbsp olive oil

1 cup diced bell pepper (red & green)

1 celery stalk, diced

½ red onion, diced

4 scallions, cut into 1-inch pieces

1 cup cherry tomatoes

1 thyme sprig

2 minced garlic cloves

1 cup rice

3 Tbsp. Yondu

1 cup canned black beans, rinsed
Method
1. In a large pot over high heat, combine olive oil, peppers, celery, onion, scallions, cherry tomatoes, thyme. Cook for ~5 min with minimal stirring, adding garlic in the last minute.

2. Add rice, Yondu and 4 c water. Cover pot and simmer for 15 mins.

3. Remove pot from heat, stir in black beans, and let rest 5 mins (covered) before serving.
You may also like