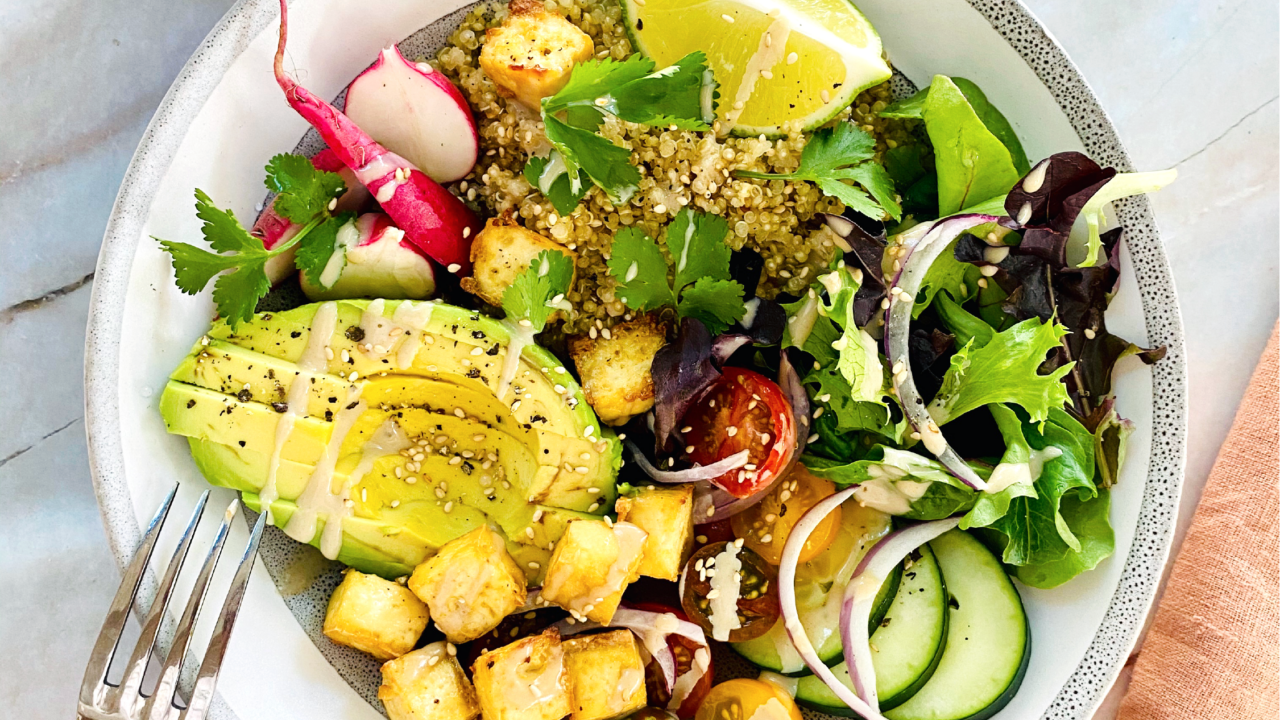 Method
INGREDIENTS

Baked tofu:

- 14 oz firm tofu, drained and cut into 1-inch cubes

- 2 teaspoons Yondu

- 1 teaspoons olive oil

Quinoa:

- 1 cup quinoa

- 2 cup water

- 2 teaspoons Yondu

Dressing:

- 2 tablespoons tahini

- 2 tablespoons water

- 1 teaspoons Yondu

- 1 teaspoons agave (optional)

METHOD

1. Preheat oven to 400°F. Toss tofu cubes, Yondu and olive oil in a baking sheet lined with parchment paper. Bake for 25 minutes, tossing halfway. Reserve.

2. Cook quinoa, water and Yondu in a covered pot over medium heat for 15 mins. Once cooked, fluff with a fork and let rest in the pot.

3. Mix dressing ingredients together in a bowl. Add agave for a hint of sweetness, if desired.

4. Arrange cooked quinoa, tofu, and fresh vegetables in a serving bowl and drizzle dressing to finish.
You may also like