Asparagus & Leek Frittata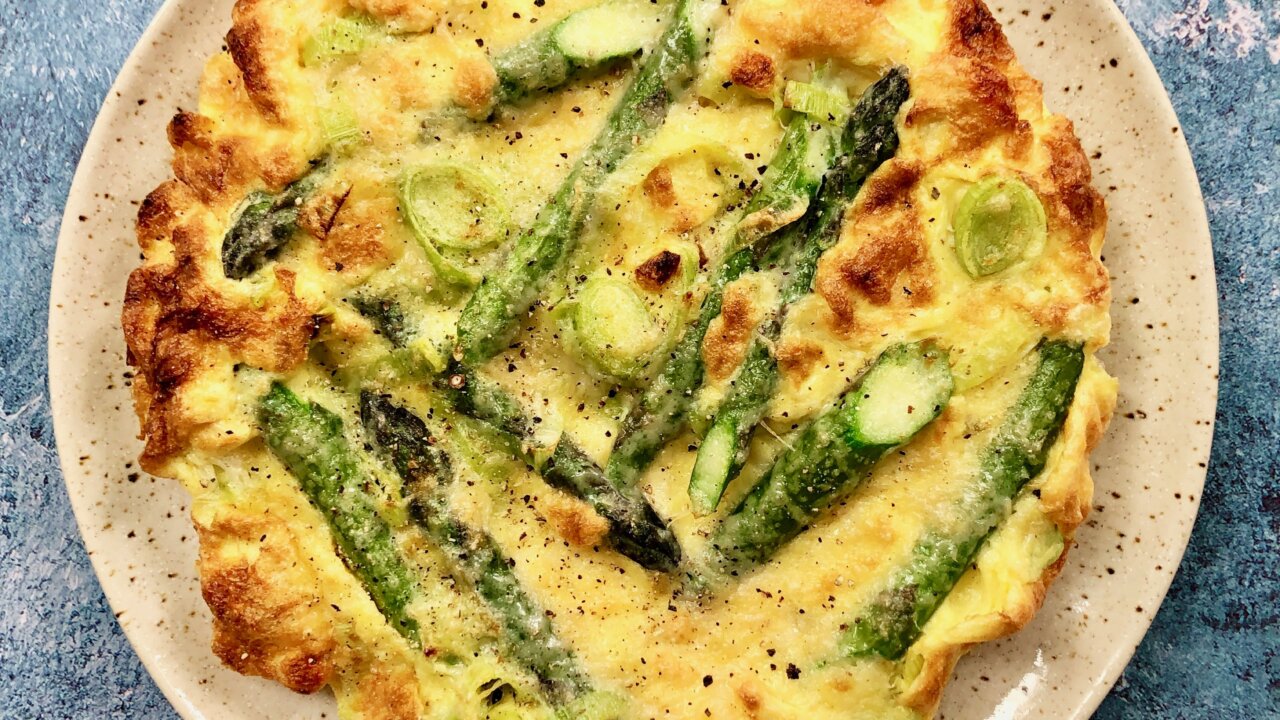 4 large eggs

3 teaspoons Yondu

2 teaspoons olive oil

½ cup sliced leeks (white part only)

5 asparagus, halved crosswise

Black pepper to taste

Parmesan cheese, optional
Method
1. Preheat broiler on high heat. In a small bowl, beat eggs with Yondu until yolks are incorporated with whites; set aside.

2. In a small nonstick skillet, heat oil over medium heat. Add leeks and asparagus; cook and stir until lightly browned, about 1 minute. Add beaten eggs. Cook on low to medium heat until almost set.

3. Transfer the pan under the broiler for about 30 seconds, or until the eggs are set. Garnish with cracked pepper and cheese (optional).
You may also like