Jumeokbap (Korean Rice Balls)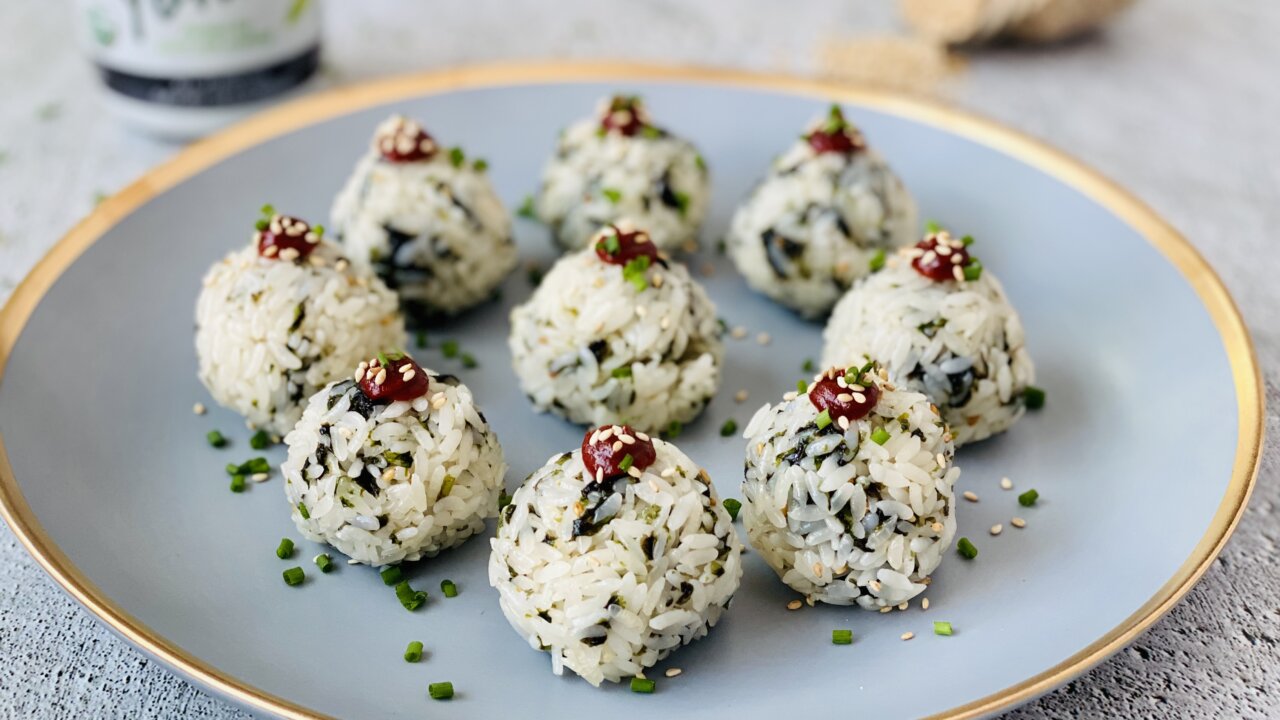 3 cups cooked sushi rice (1 cup, uncooked)

2 Tbsp Yondu

2 Tbsp Sesame oil

½ cup dried seaweed snack, chopped

sesame seeds and chives to garnish

2 Tbsp Gochujang chili paste
Method
1. In a bowl combine cooked rice, Yondu, sesame oil, seaweed and mix well

2. Using your hands, form seasoned rice into little balls (about the size of a golf ball).

3. Serve topped with sesame seeds and chopped chives

4. Add a touch of Gochujang for spicy and smokey flavor!
You may also like