Barley Risotto
Created by Chef Kristin Beringson: "This recipe is my version of a healthier southern style risotto. I have substituted barley for Arborio rice, and added layers of flavor that are enhanced by Yondu's richness! You won't miss the meat in this dish."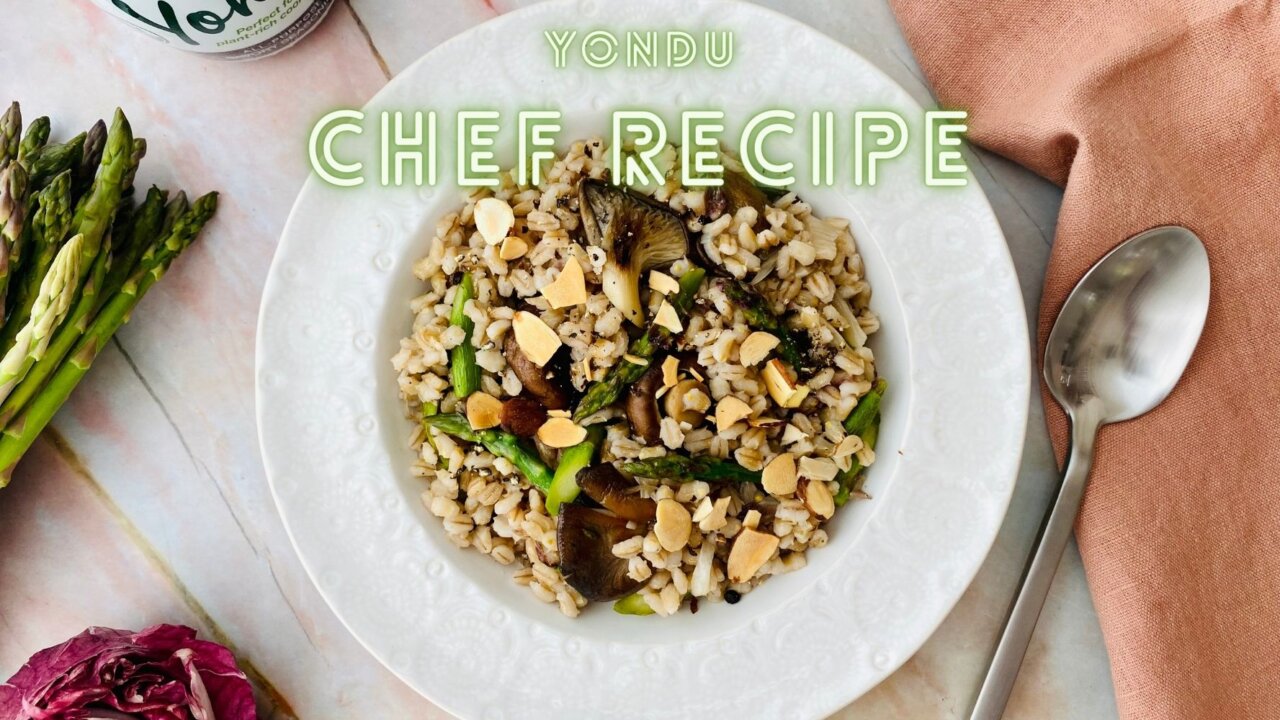 2 cups pearled barley, cooked until tender

1 bunch asparagus, trimmed and chopped on the bias.

1 head radicchio, cut thin

1 cup breach mushrooms with bottoms, stems trimmed

1 cup oyster mushrooms, trimmed

2 tablespoons garlic, minced

2 cups vegetable stock or broth

½ cup Yondu vegetable umami

¼ cup butter, optional

4 tablespoons sesame or peanut oil

Salt, to taste

Pepper, to taste

1 cup toasted slivered almonds, or crushed marcona almonds, to garnish
Method
In a large rondo/pan add oil, garlic, asparagus, and mushrooms. Sauté on medium until asparagus is tender, but still has a little crunch. Add radicchio and cook for an additional two minutes. Add cooked barley, stock, and Yondu. Cook until liquid is mostly reduced. You can add the butter at this stage and melt, if using, or keep it vegan. Season with a bit of salt and pepper to taste and garnish with toasted almonds.
You may also like