Vegetable Pancakes
A delicious recipe for vegetable-packed savory pancakes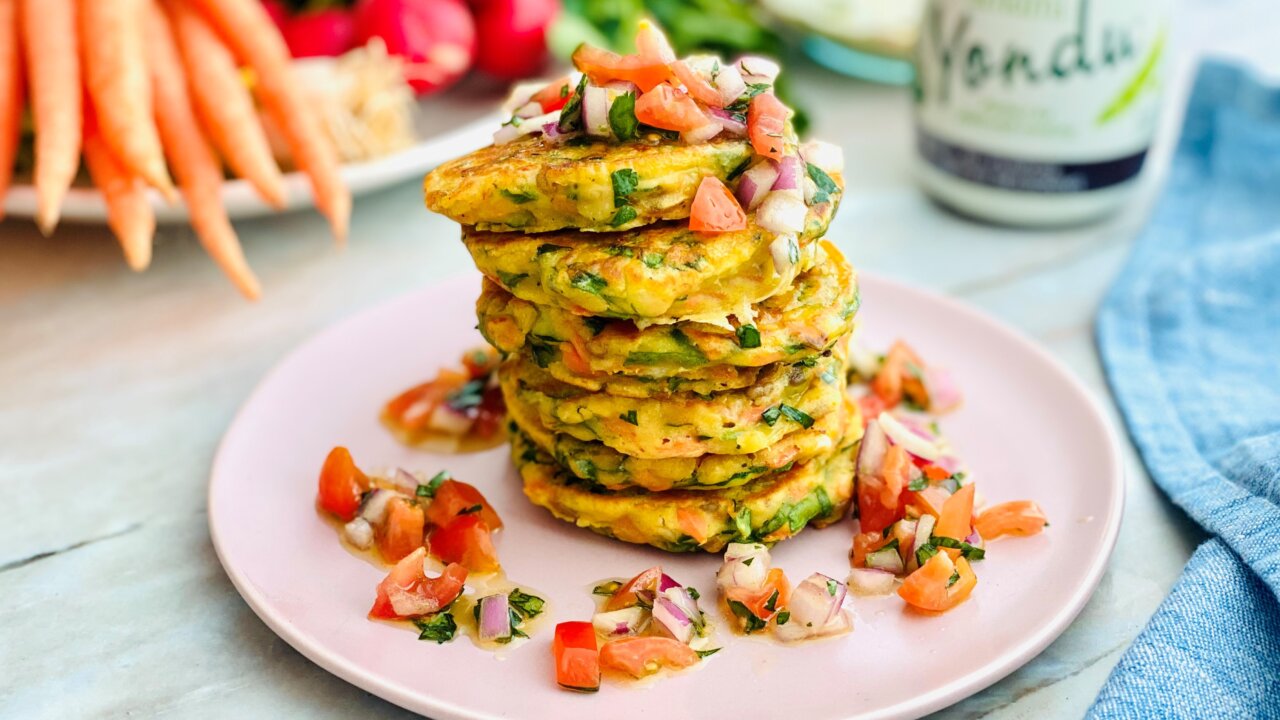 1 cup flour

2 tsp baking powder

¾ cup oat milk

2 Tbsp Yondu

1 small carrot, peeled and grated

½ small zucchini, grated

1 cup packed fresh spinach, chopped

2 Tbsp. sunflower seeds

Black pepper and olive oil
Method
1. In a bowl combine flour, baking powder, oat milk and Yondu and stir until smooth. It will look a little thick, but don't worry.

2. Add shredded carrot, zucchini, spinach, sunflower seeds and black pepper (optional). Stir well and let rest for 4 minutes before cooking.

3. In a skillet over medium-low heat, drizzle a few drops of olive oil and make the pancakes as follows: Carefully place two tablespoons of batter in the skillet and shape the edges to make the pancakes as round as possible. Cook for 3 minutes, then flip and cook 3 more minutes on the other side.

4. You can serve your Veg Joy pancakes with Mexican style pico de gallo: 1 chopped tomato, 1/2 chopped onion, chopped parsley, some lemon juice, Yondu, and olive oil.
You may also like