Asparagus & Shiitake Stir-fry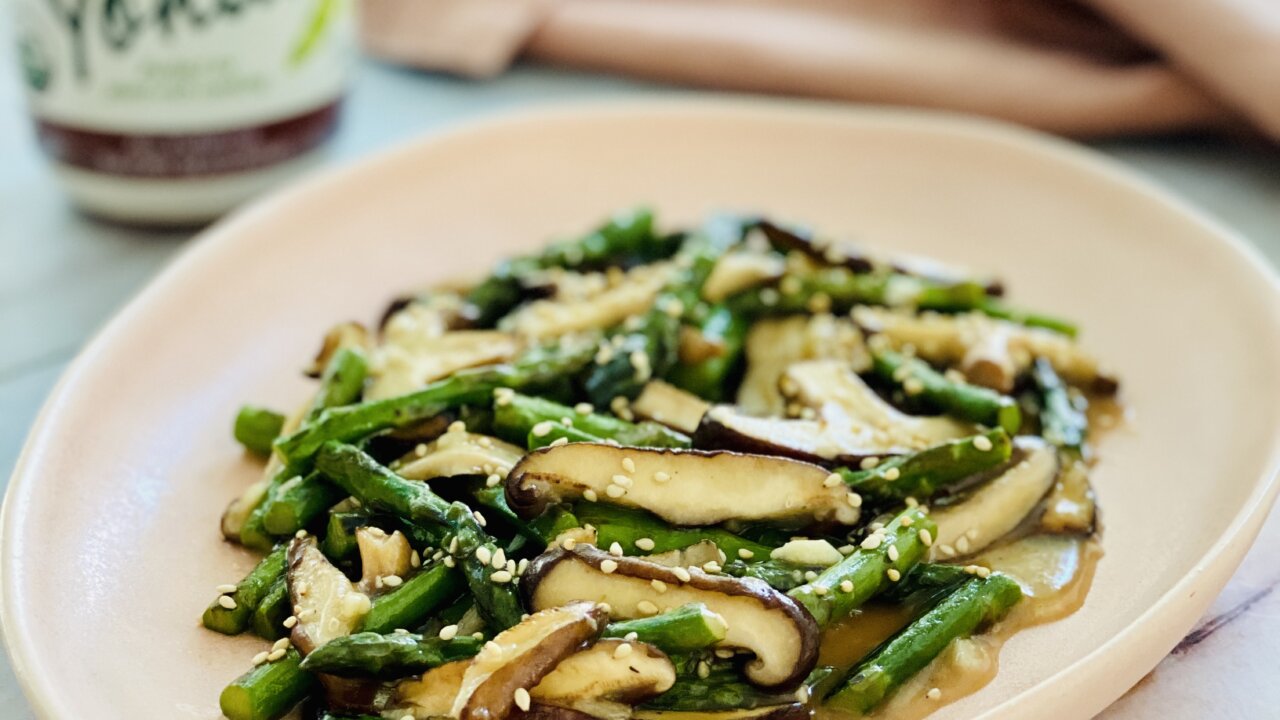 2 cups asparagus, 2-inch pieces

2 cups shiitake mushrooms, thick slices

1 Tbsp olive oil

1 Tbsp Yondu

2 tsp sesame oil

1 tsp cornstarch

1 minced garlic clove
Method
1. In a pan over high heat add oil, asparagus and shiitake. Stir and cook for 3 mins.

2. Meanwhile whisk ½ cup water, Yondu, sesame oil, cornstarch, garlic together and reserve.

3. When asparagus is golden, add sauce mixture and turn heat to low. Stir and cook to thicken; 1 min.
You may also like