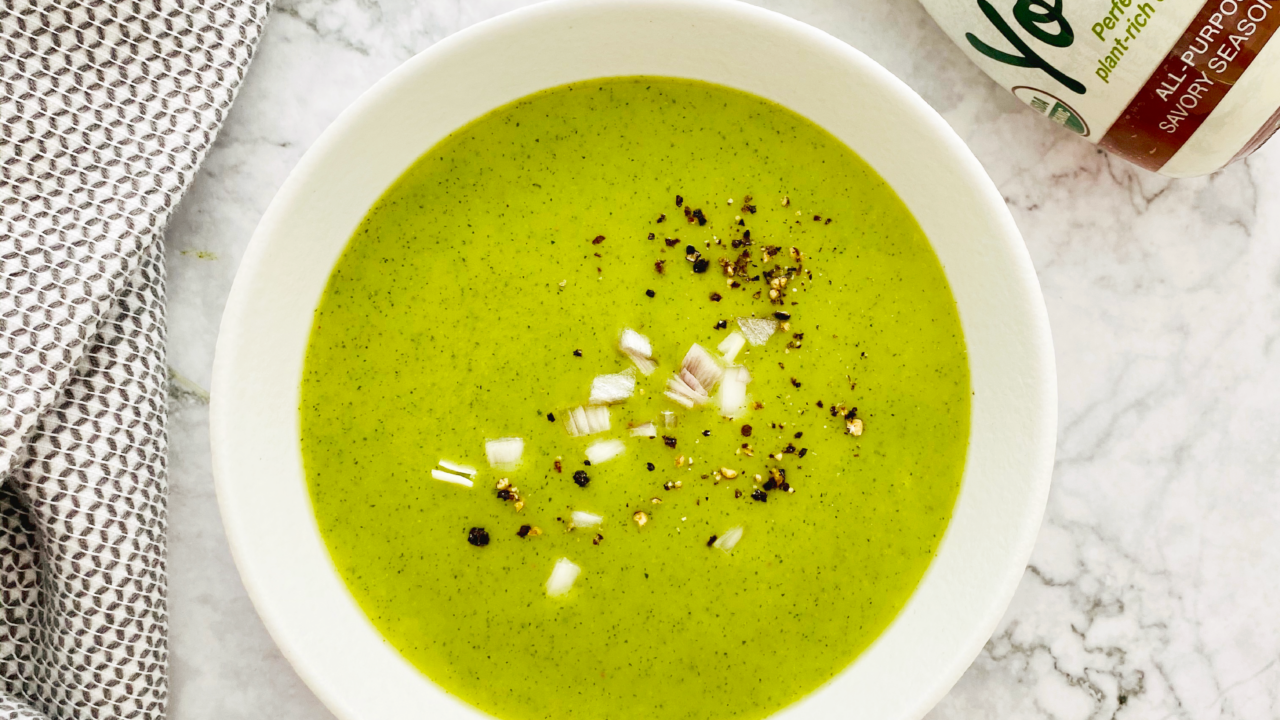 2 cups diced zucchini (1 big zucchini)

½ cup sliced potato (1 small potato)

1 ½ tablespoons Yondu

1 tablespoons olive oil

Nutmeg (optional)
Method
1. In a pot over high heat, combine zucchini, potato and 3 cups water. Bring to boil, then simmer on medium for 10 minutes.

2. Add Yondu, olive oil and nutmeg (optional). Use an immersion blender to blend until smooth.

Notes/tips: Serve it topped with croutons or minced raw onion, grounded black pepper or your favorite nuts.
You may also like