Easy Pesto Zucchini Noodles
Flavorful Yondu zoodles will make you forget all about pasta!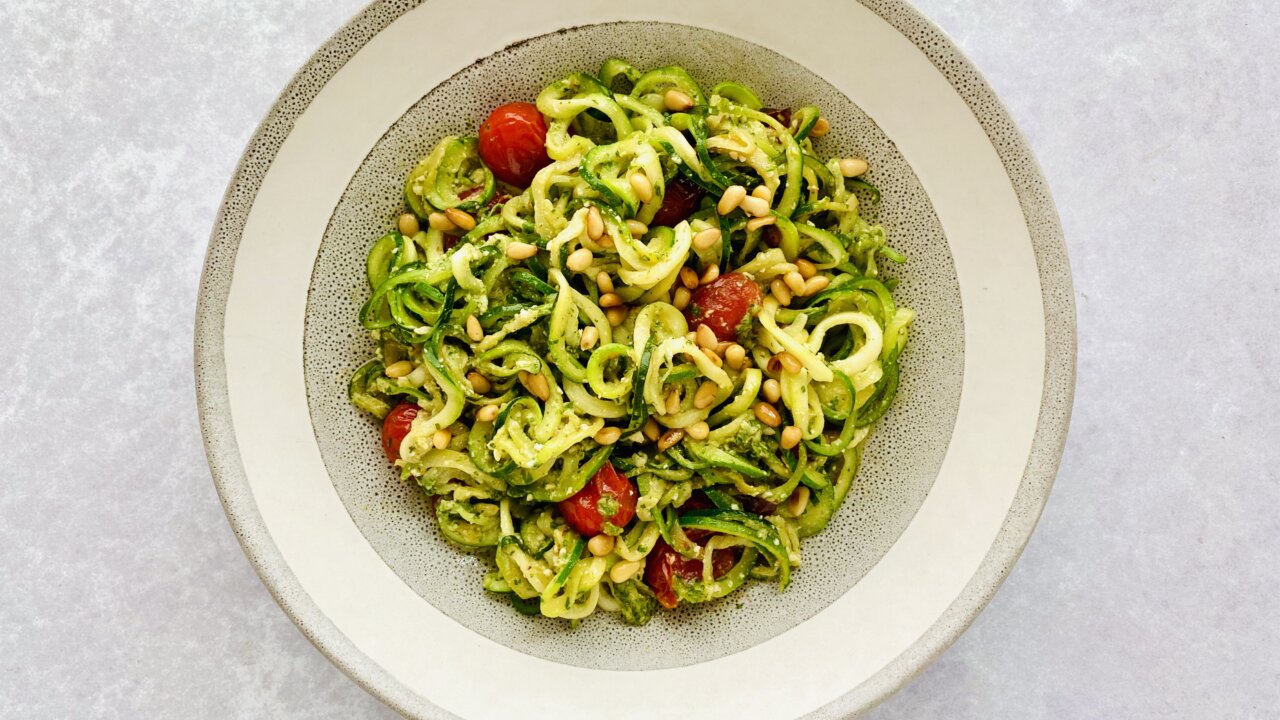 1 cup cherry tomatoes

4 zucchinis, spiralized into noodles

½ cup basil, packed

¼ cup pine nuts

1 clove garlic

2 Tbsp olive oil

1 Tbsp Yondu
Method
1. Saute cherry tomatoes in olive oil for 3 min on high heat. Turn heat to medium, add zucchini and cook for 2 more minutes.

2. Make pesto by blending basil, pine nuts, garlic, olive oil and Yondu in a food processor.

3. Toss zucchini noodles with pesto and serve warm.




Notes/tips:


Save some pine nuts to garnish at the end for a delicate crunchy touch!
You may also like