Yondu Paella
The authentic Spanish recipe--meatless and full of flavor!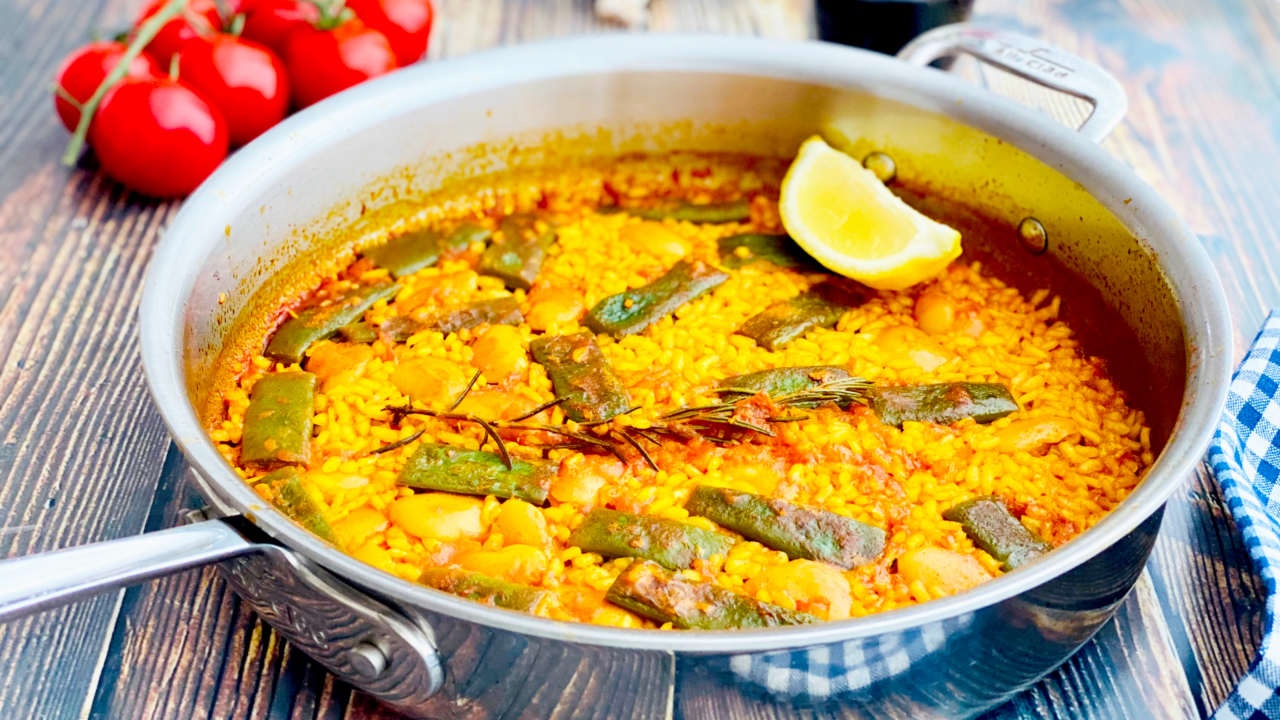 2 Tbsp. olive oil

3 oz. green beans, 2-inch pieces

1 garlic clove, minced

1 tsp smoked paprika

1 small tomato, grated (or ¼ cup tomato pulp)

2 ½ cups water

2 Tbsp. Yondu

1 pinch of saffron

2/3 cup short-grain rice (Arborio or Carnaroli)

½ cup cooked/canned butter beans (lima beans)

1 sprig rosemary
Method
1. In a large (10-inch) skillet over medium-high heat, combine olive oil and green beans and sauté for 3 minutes.

2. Add garlic; cook for 30 seconds. Then add paprika, stir briefly, and add tomato. Cook for 5 minutes.

3. Stir in water, Yondu and saffron. Then turn the heat to high and bring to a boil.

4. Mix in rice, butter beans, and rosemary and turn the heat down to medium-high. Cook for 10 minutes, shaking the skillet back-and-forth occasionally to avoid sticking (avoid stirring with a spoon).

5. Crank up the heat and cook for 3 more minutes, without stirring. You're looking for the rice to slightly stick to the bottom of the pan and the remaining liquid to evaporate.

6. Turn off the heat, cover, and let rest for 5 minutes before serving.

-notes/tips: You can use any kind of green beans. You can also add any vegetable you like (carrot, asparagus, bell pepper, mushrooms…). Just add it with the green beans at the beginning.
You may also like