Whole Roasted Cauliflower
It's about time veggies took centerstage!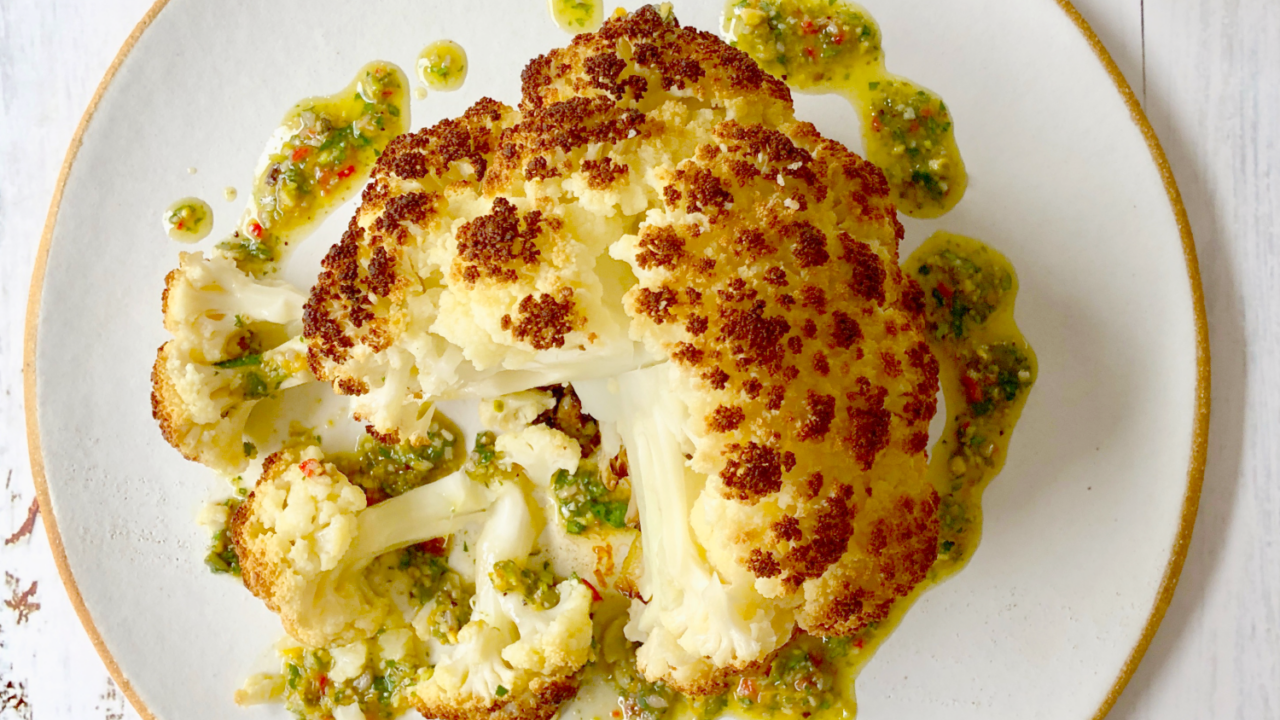 1 head cauliflower, leaves removed

1 tablespoon olive oil

1 tablespoon Yondu

Dressing:

1 teaspoon pistachios

1 teaspoon sunflower seeds

1 teaspoon chopped parsley

1/4 teaspoon minced fresno chili

1 tablespoons olive oil

1 tablespoon lemon juice

1 teaspoon Yondu
Method
1. Preheat oven to 400 degrees. Place cauliflower on sheet tray, drizzle with olive oil and Yondu, rub with your hands to coat. Place in the oven for 1.5 hours or until golden brown and fork tender.

2. Meanwhile, prepare dressing in the mortar and pestle. Grind pistachios and sunflower seeds until medium to fine. Add chopped parsley, fresno pepper, olive oil, Yondu and lemon juice, mix well.

3. Serve the whole cauliflower on a plate with sauce drizzled and more on the side.
You may also like