Warm Salad with Roasted Tomato
An all-purpose marinade to boost flavor without overpowering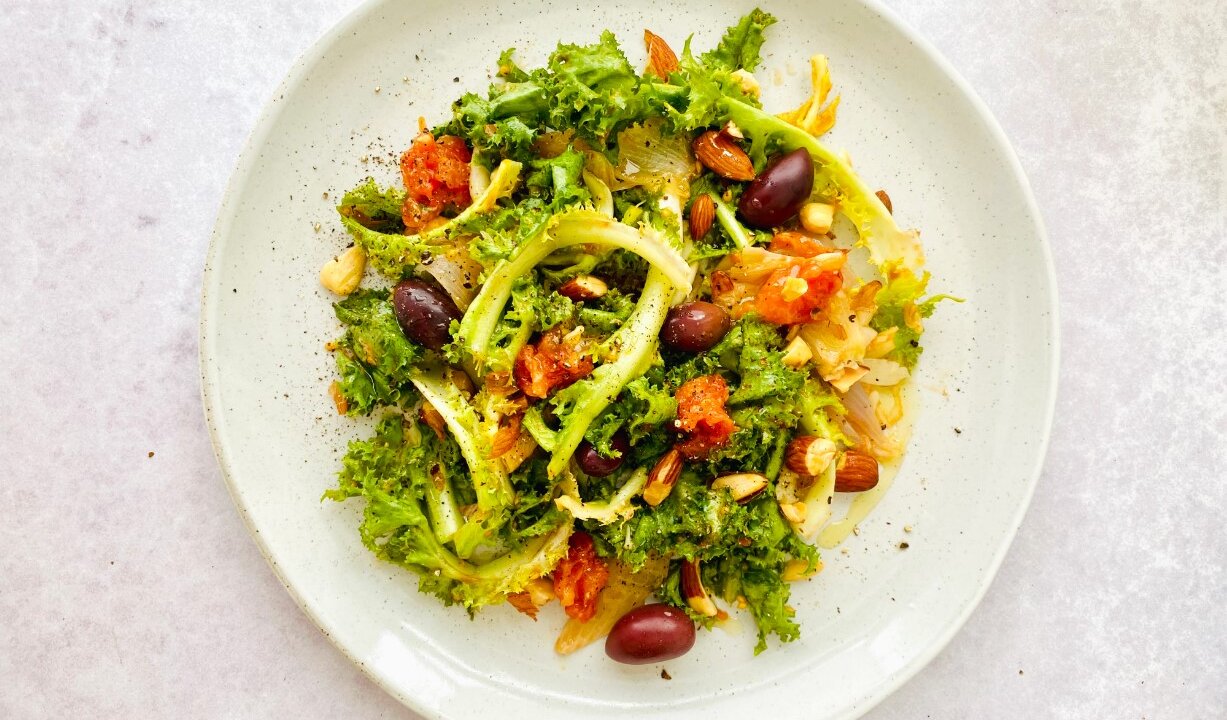 6 small tomatoes

2 shallots

1 small head of garlic

1 frisee lettuce, cut into big chunks

¼ cup almonds, roasted unsalted

8 Kalamata olives

1 Tbsp. olive oil

1 Tbsp. apple cider vinegar

1 Tbsp. Yondu
Method
1. Preheat oven to 400 ºF. Place entire unpeeled tomatoes, shallots and garlic head on a baking sheet and roast for 40 minutes.

2. In the meantime, make the vinaigrette by whisking together olive oil, vinegar and Yondu. Roughly chop almonds and reserve.

3. In a big bowl combine frisee with olives and almonds. Add roasted tomatoes, onion and garlic to the bowl. (Squeeze and use your hands to remove all the skin/peel)

4. Season with vinaigrette and toss all together thoroughly. Serve while still warm with a sprinkle of black pepper on top.
You may also like