Walnut Tacos
Meatless tacos made savory with Yondu and walnuts!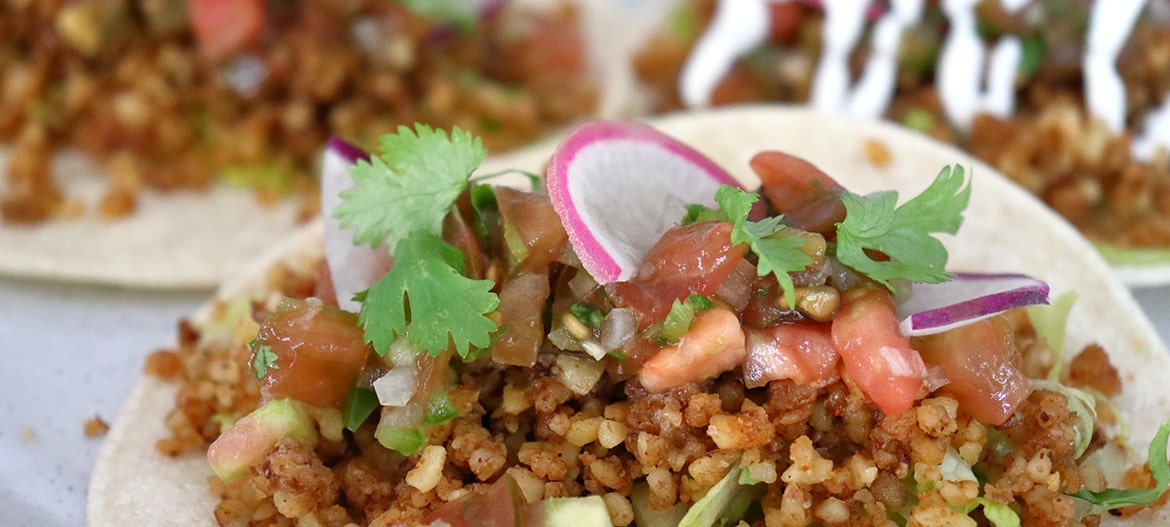 Ground Walnut:

2 cups Walnuts, rice grain size

¼ tsp Garlic powder

¼ tsp Cumin

¼ tsp Chili powder

1 tsp Yondu

1 pk Tortilla, warmed up

1 cup Lettuce, sliced thin

Sauce:

1 each Tomato, small diced

2 Tbsp Red onion, small diced

1 clove Garlic, minced

1 Tbsp Jalapeno, small diced

1 Tbsp Cilantro, chopped

½ each Lime, fresh juice

1 tsp Yondu
Method
1. Combine all salsa ingredients into a small mixing bowl and set aside.

2. Combine ground walnut ingredients in the food processor and pulse until small bits (like ground meat).

3. Transfer into a small saute pan and slightly toast it on medium low heat, about 1 - 2 mins.

4. Assemble the ingredients on top of tortilla and enjoy.
You may also like