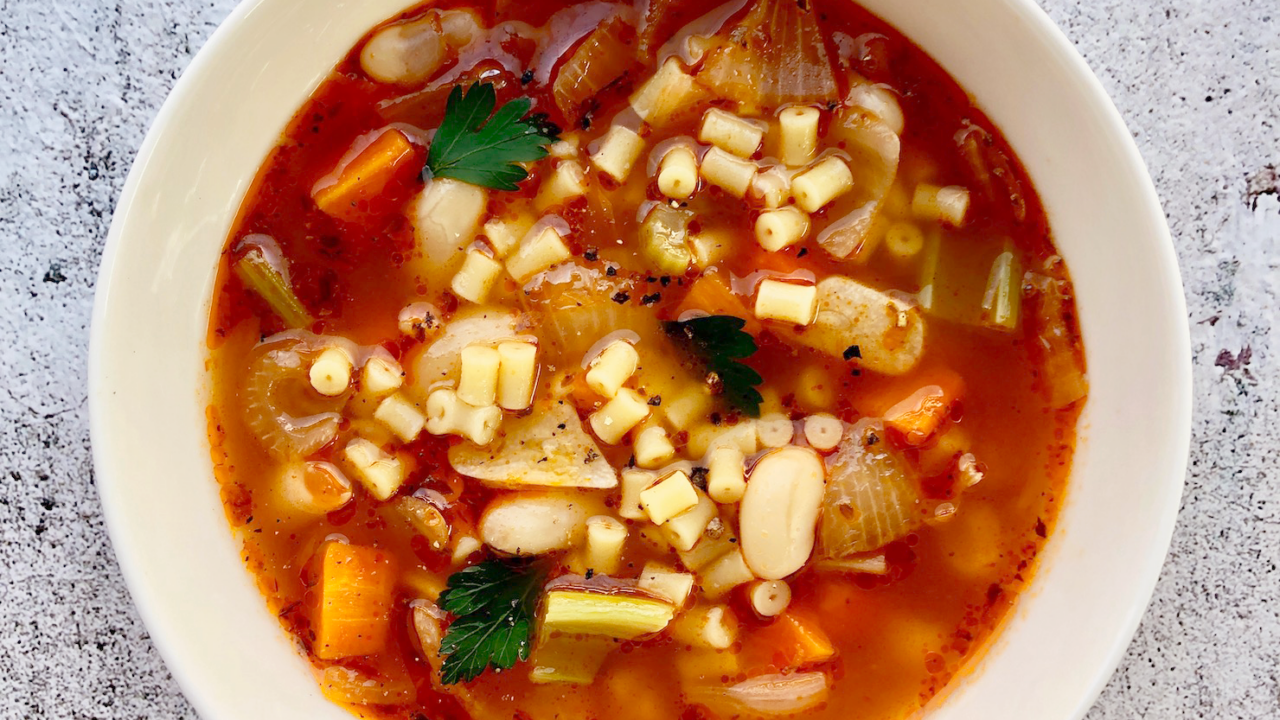 1 tablespoon olive oil

1/2 onion, diced

1 carrot, diced

1 celery rib, diced

1 garlic clove, sliced

3 cups water

2 tablespoons Yondu

1/2 tablespoon tomato paste

1 teaspoon dried oregano

1/2 cup tubellini, or other small size pasta

1/2 cup canned white beans, rinsed and drained
Method
1. Heat oil in a small pot over medium-high heat. Add onion, carrot, celery and garlic; cook and stir until fragrant, 1 minute.

2. Add water, Yondu, tomato paste, oregano, pasta and beans; increase heat to high.

3. Cook 9 minutes or until pasta is cooked.




Notes/tips:


Garnish with fresh parsley and cracked pepper.
You may also like