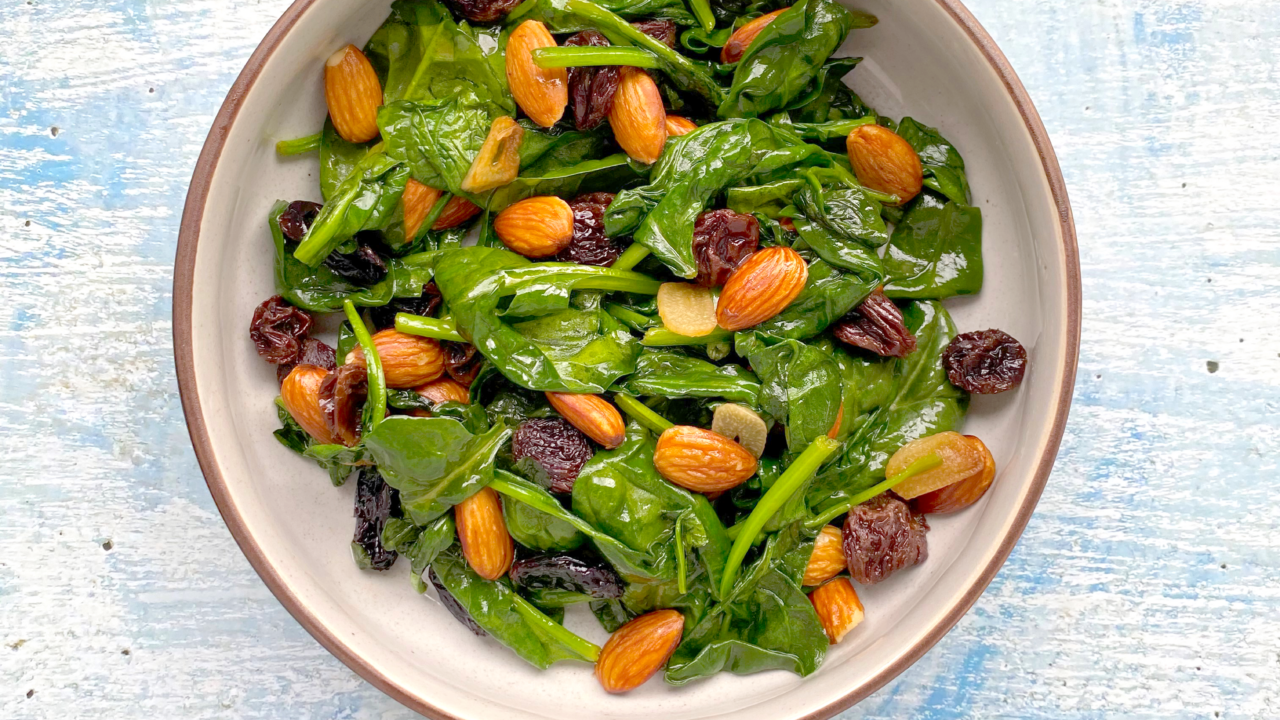 1 garlic clove, sliced

¼ cup raw almonds

1 tbsp olive oil

¼ cup raisins, soaked in cold water

1 tbsp Yondu

4 cups spinach, washed
Method
1. In a pan over medium heat add olive oil, almonds, and garlic, stirring for 3 minutes or until garlic is slightly brown.

2. Add raisins and Yondu and stir to combine.

3. Take pan off heat, add spinach and stir until wilted.

Notes/tips: You can make this recipe with pine nuts instead of almonds as Catalans normally do.
You may also like