Savory Mushroom Oats
Transform a classically sweet dish to savory with a splash of Yondu!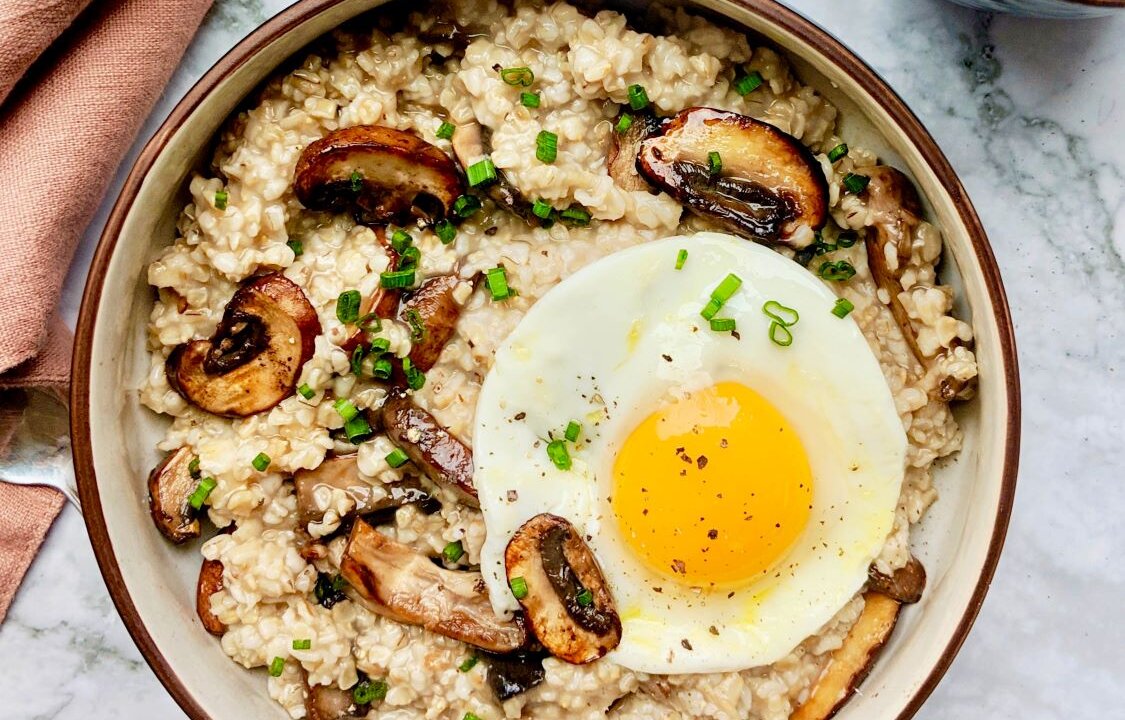 Oats:

2 cups quick-cooking steel cut oats

4 cups water

2 tablespoons Yondu

Mushrooms:

1 tablespoon olive oil

4 cups diced mushrooms

4 teaspoons Yondu
Method
1. In a medium saucepan, bring water to a boil. Stir in oats and Yondu; simmer over low heat until thick and creamy, about 8 minutes. Remove from heat; set aside.

2. Meanwhile, heat oil in large skillet over high heat; add mushrooms and Yondu. Sauté until browned, about 3 minutes. Stir into oats.

3. To serve, add mushrooms to oats.




Notes/tips:


Top with egg and fresh chives.
You may also like