Parsnip Dip
Make the most of your winter veggies in snacky dips!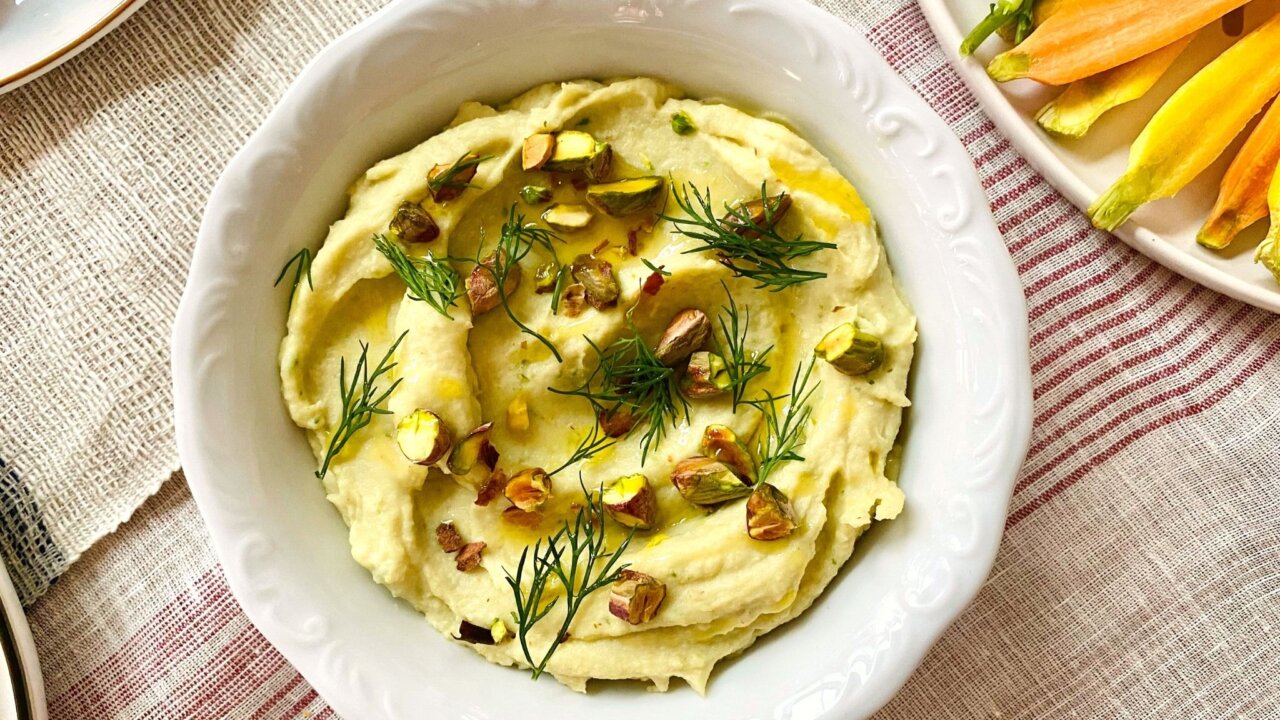 12 ounces parsnip, trimmed and chopped (about 2-1/2 cups chopped)

2 tablespoons olive oil, plus more for garnish

2 tablespoons lemon juice

1-1/2 tablespoons Yondu

1 tablespoon minced jalapeño (optional)

1/2 tablespoon tahini

1 small garlic clove, grated
Method
1. Place parsnips in a microwaveable bowl with a splash of water. Microwave until tender enough to mash with a fork, 3-5 minutes.

2. Puree parsnips, olive oil, lemon juice, Yondu, jalapeño, tahini and garlic until almost smooth.

3. To serve, garnish with additional olive oil, chopped hazelnuts and pistachios and fresh dill, if desired.
You may also like