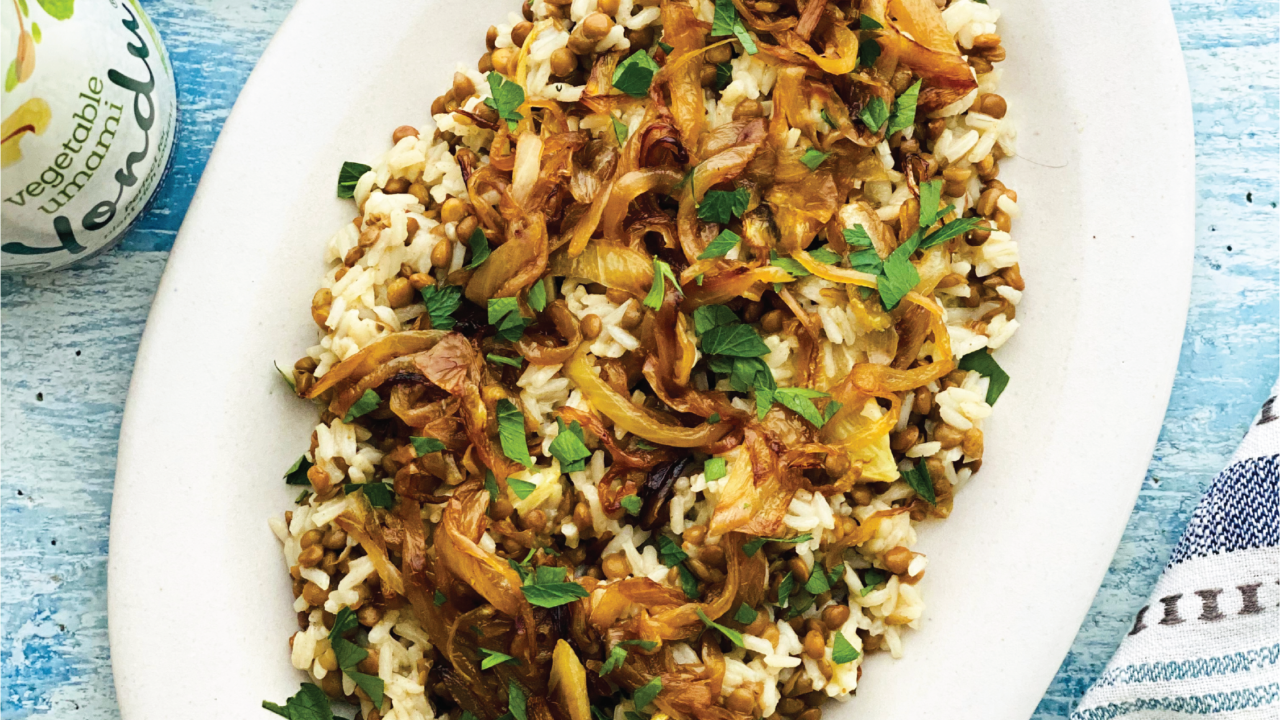 2 tablespoons olive oil

2 cups onion, sliced

1 teaspoon cumin

½ cup rice

2 tablespoons Yondu

1 cup cooked and drained lentils

Fresh chopped parsley
Method
1. In a pan over medium-high heat, combine olive oil, onion and a drizzle of Yondu and saute for about 10 minutes. Add ¼ cup of water when half-way cooked to help keep everything moist and prevent burning.

2. Meanwhile, add cumin and Yondu in a pot of 2 cups of water and bring to a boil. Add rice, stir and cover. Turn heat to low and let it cook for 15 minutes or until cooked.

3. When rice is cooked, add the lentils and stir. Season with more Yondu for more flavor.

4. Serve topped with onions and sprinkle some parsley on top.

Notes:

Normally served with Greek Yogurt as a sauce. You can also sprinkle some chopped mint for a fresher flavor.
You may also like