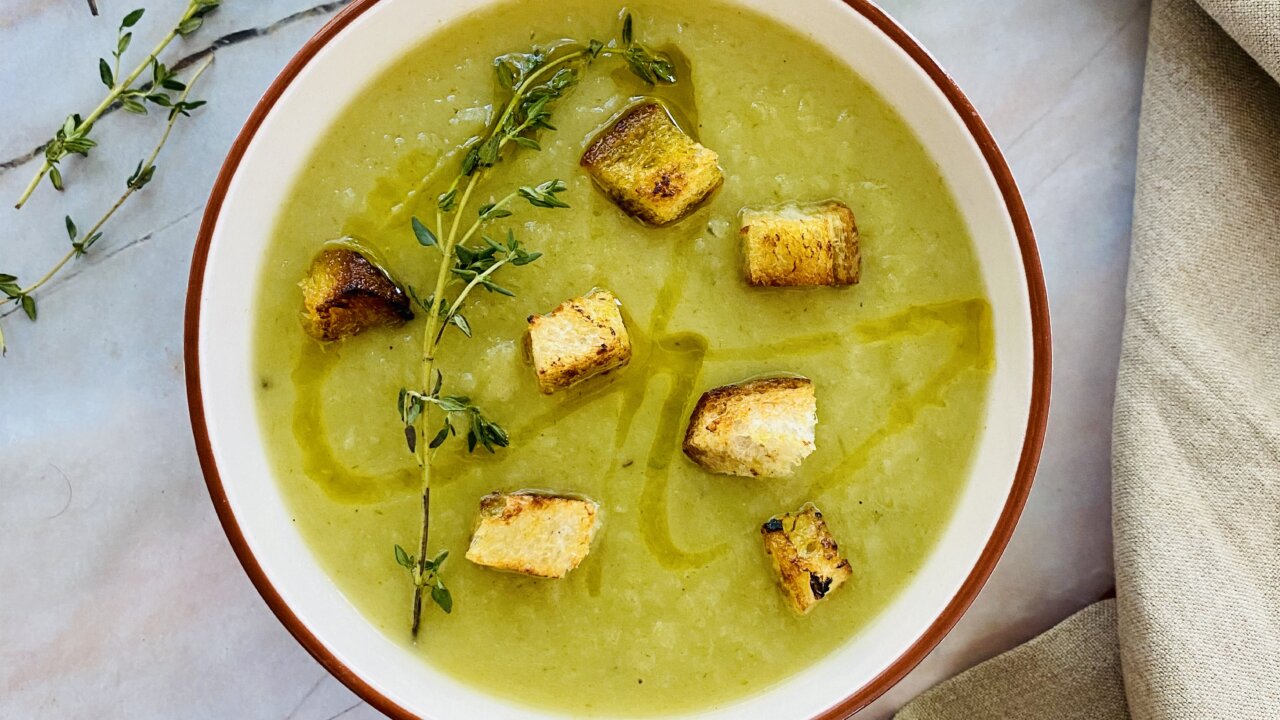 2 leeks, chopped (3 cups)

1 medium potato, diced (1 cup)

2 tablespoons Yondu

1 stem thyme

2 tablespoons olive oil
Method
1. In a pot over high heat add leek, potato, thyme, Yondu, 3 cups water. Bring to a boil and simmer for 15 minutes.

2. Remove from heat, add olive oil and blend until mostly smooth. Serve topped with croutons.

Notes:

Try making homemade croutons by toasting bread drizzled with a mix of olive oil & Yondu. Bake until crispy.
You may also like