Grilled Corn
As sweet as just-harvested corn straight from the farmer's market!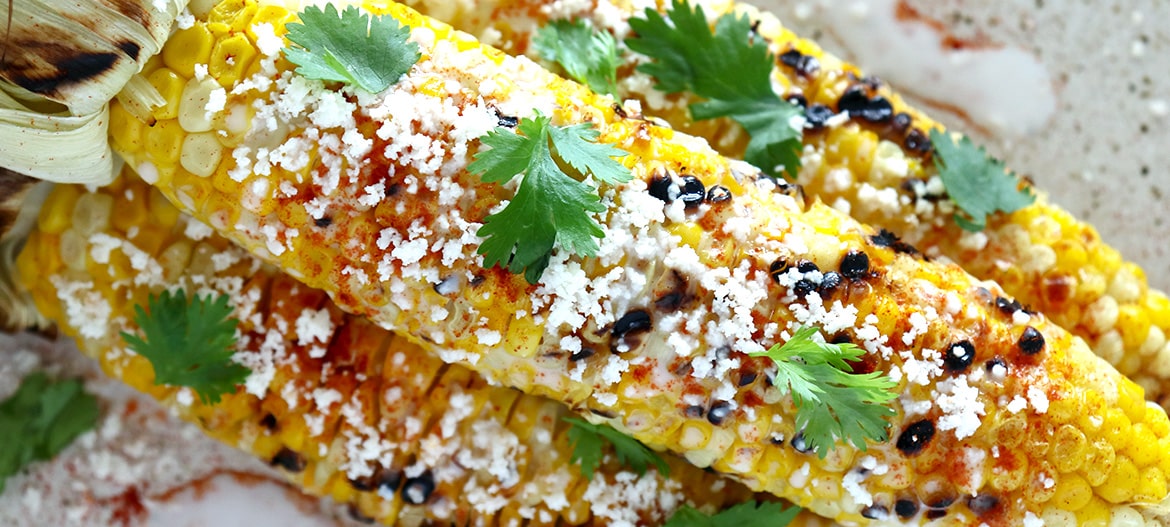 4 each Corn, cooked

Coconut cream butter:

4 Tbsp Coconut milk

1 tsp Yondu

Garnish:

1 tsp Paprika

3 sprigs Cilantro

⅓ cup Cotija cheese
Method
1. In a small saucepan, heat coconut milk and Yondu, simmer for 2 mins or slightly thickened.

2. Glaze corn with coconut cream butter.

3. Garnish with paprika, cheese, and cilantro.




Notes/tips:


Try cooking the corn with Yondu, it brings up its sweetness to another level.
You may also like