Cold Tomato Soup
That is the pride of summer farmer's market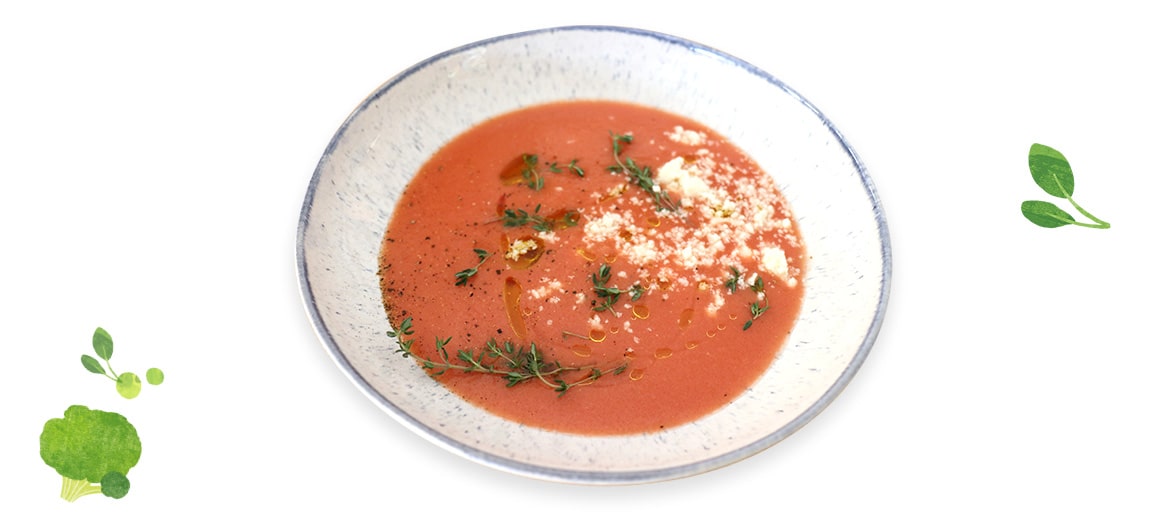 8 ripe medium tomatoes

4 Tbsp Extra virgin olive oil

2 Tsp of balsamic vinegar

2 Tbsp of Yondu
Method
1. Wash tomatoes and chop them into big chunks. Place them in a jar and blend them with the hand blender until totally smooth.

2. Pass it through a sieve and press with a spoon to take advantage of all the pulp until only the seeds and leftover skin remain on the sieve.

3. Add the olive oil, balsamic vinegar and Yondu and blend again until smooth. Serve chilled and garnished with some fresh herbs like mint, basil or cilantro and maybe a hint of grated cotija cheese.




Notes/tips:


Put this soup in plastic molds with a skewer inside and place it in the freezer until totally frozen for a fancy refreshing tomato pops!
You may also like