Celery Root & Sunchoke Soup
Root veggies plus Yondu broth equals winter soup!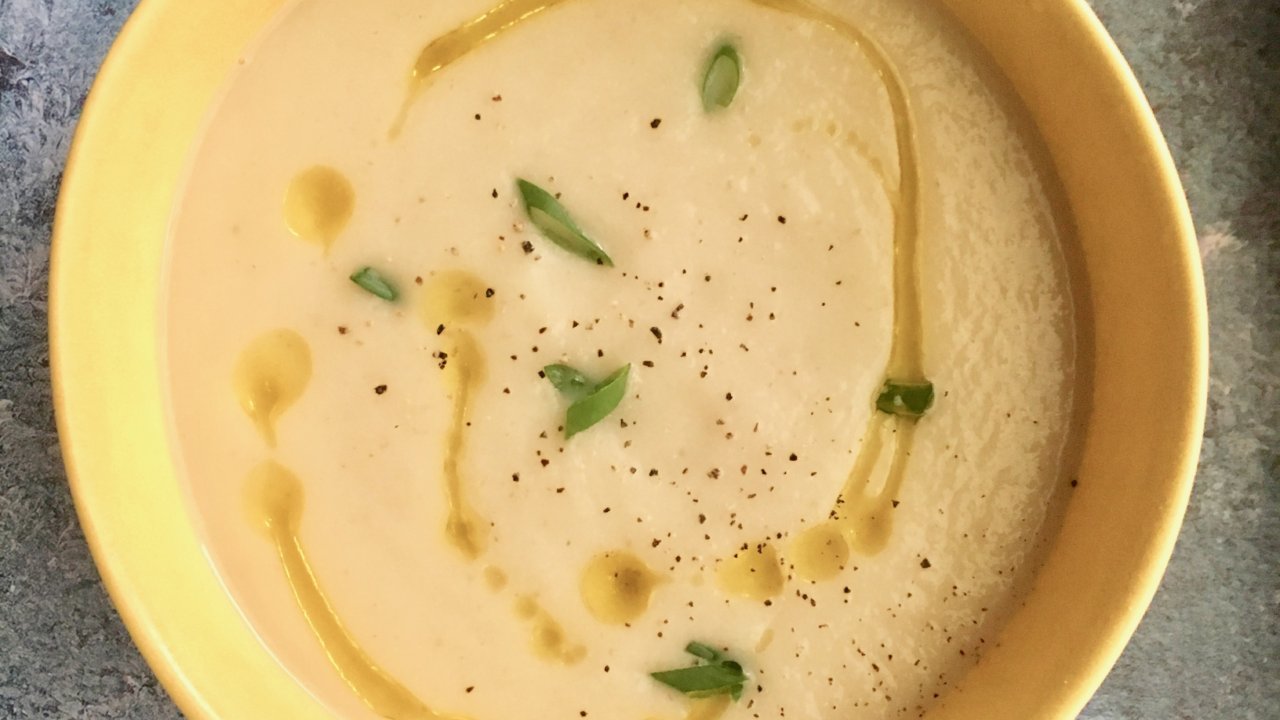 1-1/2 tablespoons olive oil

1 leek, white part only, finely diced

2-1/2 cups peeled and diced celery root (about 13oz whole)

1-1/4 cups sliced sunchokes (about 5oz)

1/4 cup white wine

2 tablespoons Yondu
Method
1. In a medium saucepan, heat olive oil over medium heat; cook and stir leeks until soft, about 3 minutes. Increase heat to high; add celery root and sunchokes. Cook and stir about 2 minutes. Add wine; stir until almost evaporated.

2. Add 3 cups of water, bring to a boil; simmer until celery root is fork tender, about 10 minutes.

3. Puree mixture until smooth. Stir in Yondu.




Notes/tips:


Garnish with pepper, fresh herbs and olive oil.
You may also like