Braised Spring Vegetables
A quick cook in warm Yondu broth creates a delicious savory side out of any vegetable!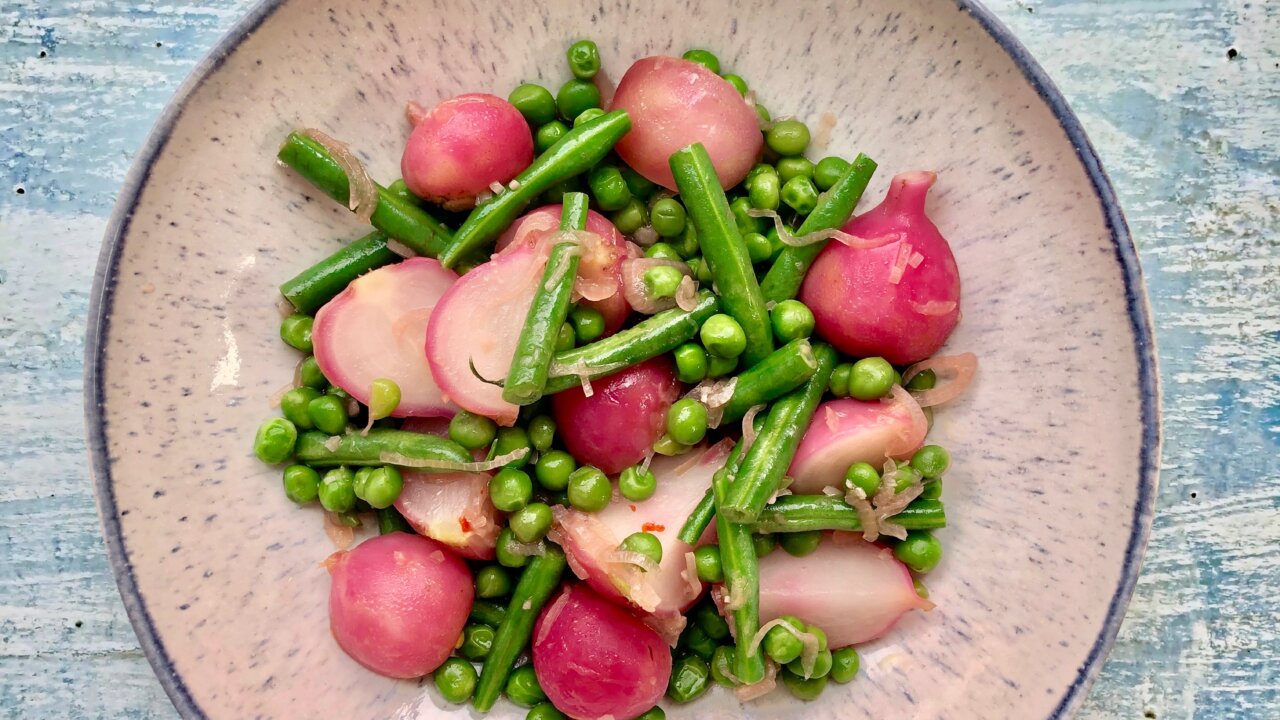 1 tablespoon olive oil

1 shallot, thinly sliced

1 garlic clove, minced

Pinch red pepper flakes

2 cups halved small radishes

¼ cup water

1 cup string beans, cut in half

1 cup frozen peas

1-1/2 tablespoons Yondu
Method
1. In a medium skillet, heat oil over medium heat. Add shallot, garlic and red pepper flakes; cook about 1 minute.

2. Add radishes and mix well. Add water; cook covered, until radishes are soft, about 5 minutes.

3. Add string beans, frozen peas and Yondu; stir well and cook covered until peas are tender and string beans are cooked. Serve family style.
You may also like