Braised Leeks
A quick cook in Yondu broth makes leeks succulent and delicious!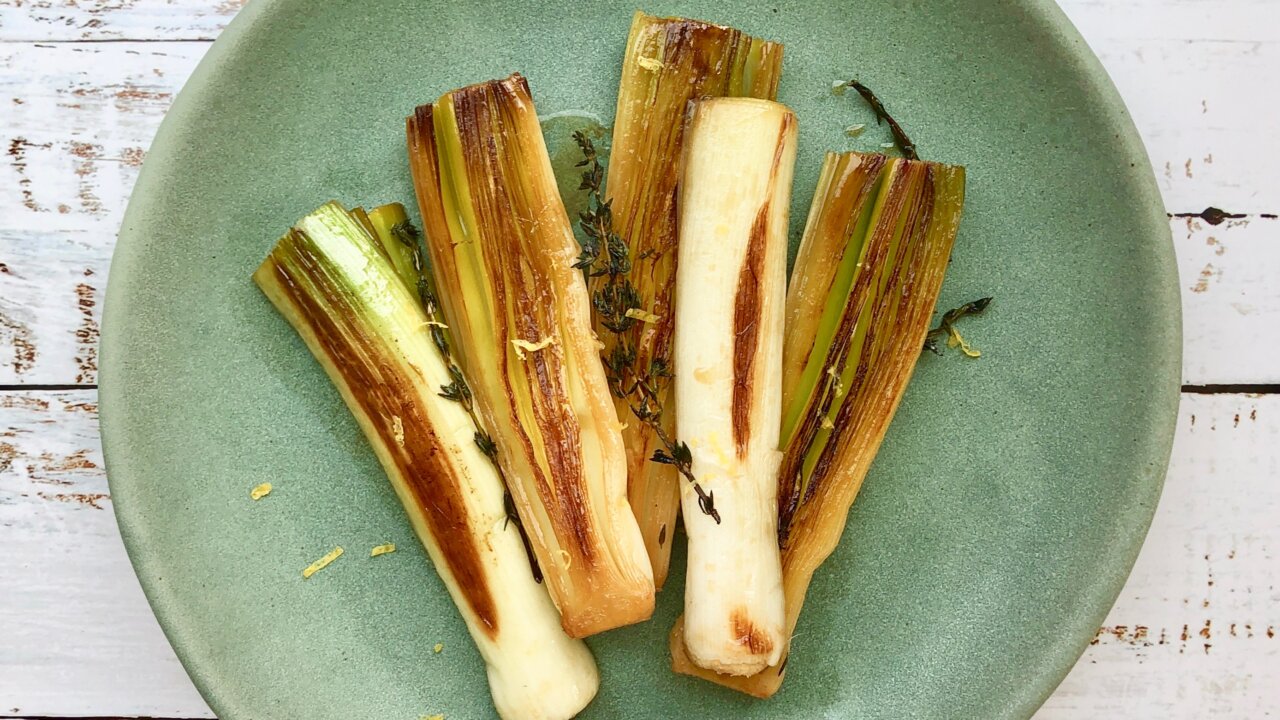 2 tablespoons olive oil

3 leeks, halved lengthwise

2 sprigs thyme

½ cup water

1 tablespoon Yondu
Method
1. In a large skillet, heat oil over medium heat; add leeks flat side down and thyme sprigs, sear until golden brown, 1-2 minutes. Turn over to sear other side, another 1 minute.

2. Add water and Yondu; cook leek flat side down on medium heat for about 4-5 minutes, or until water evaporates.
You may also like